Websites/Company Quick Links
History
Farmers and ranchers are a breed of some of the most creative, determined, and resilient business people. Such is the case for the owners of Lankota Group. The industrious Kim Tschetter made his livelihood by farming with his parents near Yale, South Dakota. The 5000 acre grain farm provided endless opportunities for Tschetter to design and fabricate products that would enhance the everyday productivity and profitability of the operation. In 1986, Kim married Marvie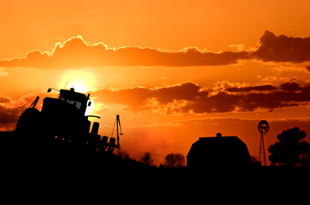 McDaniel, an experienced business management consultant, also raised in a farming family.
Both entrepreneurs, Kim and Marvie began to venture into the business arena, other than strictly grain farming. With the retirement of Kim's parents from the family farming operation and the increasing competitiveness of the agricultural market, the Tschetter's combined their talents and began the manufacturing and distribution of innovative after-market agricultural products. Lankota, Inc. was formed in 1993 in the state of South Dakota. The company, much like the family farm, is to be a legacy for their children, Lance & Dakota; thus the name, LanKota.
Beginning in 2003, with the purchase of Larsen Manufacturing, a custom cab fabrication shop, Lankota has continued to explore other product lines that integrate into the existing manufacturing processes and marketing philosophy. The combination and versatility of the product lines allows Lankota to maximize capacity and strengthen their financial position.
Lankota's success can be attributed to a dedication to serve the customers with exceptional quality, prompt delivery and competitive pricing. In addition, Lankota's management style is truly team oriented; individuals who take personal pride and ownership in what they do.